Body & Breath
Connecting breath and movement, you'll bring your practice up to the next level and increase energy.
86,274 others have joined.




5-Day
Program
Your personal coach. Reach your goals in less than 24 minutes per day.
Calm Body, Mind, And Soul
Release your tension. Nurture your body, breath, and mind. All levels are welcome.
You Will Not
Quit
The DoYou method uses cognitive triggers and rewards to transform your habits (
read more
).
Renew Your Mind And Body.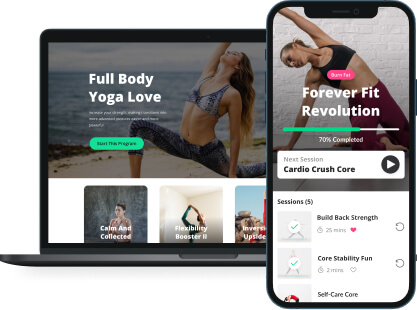 Bring more awareness to your yoga body with the breath. World-renowned yoga teacher Briohny Smyth teaches you how to use your breath the enhance your yoga practice so that you gain everything you can from it. This module aimed at intermediate practitioners will help you move in a careful, controlled, and safe way, so that you can achieve that awesome "yoga high." Work your whole body with variations of Sun Salutations, and build strength as you move your way up to an awesome Handstand flow.