Balance with Kino
Work on your balance with Kino MacGregor, and up your body awareness and strength simultaneously.
174,129 others have joined.




6-Day
Program
Your personal coach. Reach your goals in less than 23 minutes per day.
Total Body Strength And Balance
Find balance and harmony from the inside out. All levels are welcome.
You Will Not
Quit
The DoYou method uses cognitive triggers and rewards to transform your habits (
read more
).
Build Strength, Flexibility, And Balance.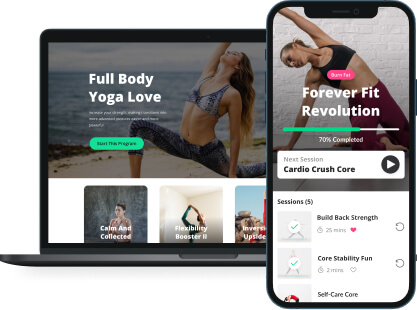 Balancing poses don't just look cool, they improve almost every area of your body. Kino MacGregor teaches you the essence of balancing and building strength. " This module is aimed at beginners and intermediate levels and will help you build strength, flexibility, and balance." You'll focus on everything from your core, to backbends, twists, and how to find your balance in yoga.
174,129 Others
Have Joined