9 Days to The Splits
Get your splits on! Master key concepts while building strength and flexibility for the splits.
46,835 others have joined.




9-Day
Program
Your personal coach. Reach your goals in less than 29-minutes per day.
Freedom In Motion
Strengthen, stretch, and build your way to a healthier you. All levels are welcome.
You Will Not
Quit
The DoYou method uses cognitive triggers and rewards to transform your habits (
read more
).
Improve Your Strength And Flexibility.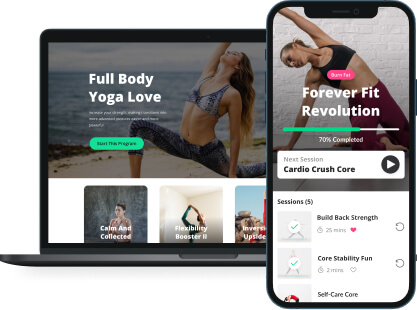 Always wanted to learn the splits? Then join renowned yoga instructor, Katy Scherer on this 9-day odyssey to stretch and gain range of motion in the lower body. Sweaty 30-minute classes will ensure you strengthen and energize while melting stress away. Bonus: 2 extra flowy practices incorporating your newly mastered pose of the week, splits!