EveryBody's Yoga Challenge
Find your inspiration this year with a new program designed for everybody and every body!
63,730 others have joined.




4-Day
Program
Your personal coach. Reach your goals in less than 13-minutes per day.
Full Body
Transformation
Revolutionize your strength, flexibility and balance. All levels are welcome.
You Will Not
Quit
The DoYou method uses cognitive triggers and rewards to transform your habits (
read more
).
Become Your Best Version.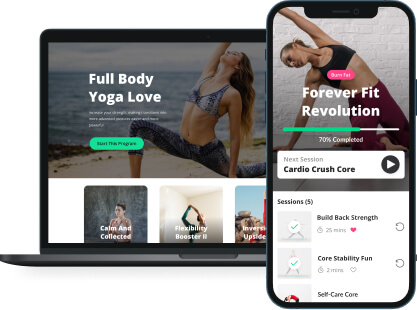 It's time to unlock your full potential! EveryBody's Yoga literally is for every body, no matter size, shape, or experience level! Led by the amazing Ricardia Bramley, this 7-day program takes you on an empowering journey of self-discovery and self-love. With classes lasting just 10-minute long, you'll seamlessly cultivate body awareness and mindfulness while getting stronger and more flexible. See you on the mat, and don't forget to bring a friend!