So many movies on yoga and enlightenment, yet only few that are good—just like gurus. There is a whole range of teachers and self-acclaimed gurus out there, but to truly find the one that is genuine, deep and loving, is a quest in itself. Mostly only accomplished, when there is no quest at all.
When I was still living in Berlin, I watched movie after movie, until I had finally watched the most known ones, the most unknown, and anything I could randomly find on YouTube, in "top 5 yoga movie" lists and recommendations from friends. Some I can´t remember the names anymore, of some I can remember the name…but not the content.
There are a lot of movies out there interviewing the ever same names, giving you the ever same picture on asanas and yoga studios, and a few ancient yogis in between. So, lots of the movies I watched just fell through the cracks, but here is a few that I do remember and that did impress me one way or the other.
Most of them I watched several times, because to me, that's what a good movie is all about—you watch it again and again and every time, you find something new in it. Here are my top picks of yoga and meditation movies.
1. Kumare (2011)
A documentary about a young man, who impersonates a wise Indian Guru and builds a following in Arizona, until the 'unveiling' changes the course of the story. Witty, clever, and eye-opening.
2. Nobody's Trip To Nowhere (2012)
"Nobody's Trip to Nowhere" is a beautiful movie about gurus, places, meditation, and the meaning of yoga in India. It's half-documentary, half-road movie.
Watch on Vimeo via Andy Feldman
3. What The Bleep Do We Know (2004)
Absolute classic from Dr. Joe Dispenza. Amanda, a divorced photographer, learns how to let go of her (negative) mental perceptions of life and finally sees everything unfolding positively around her once she tunes into the vibration of love. Law of Attraction material.
4. Living Yoga (2008)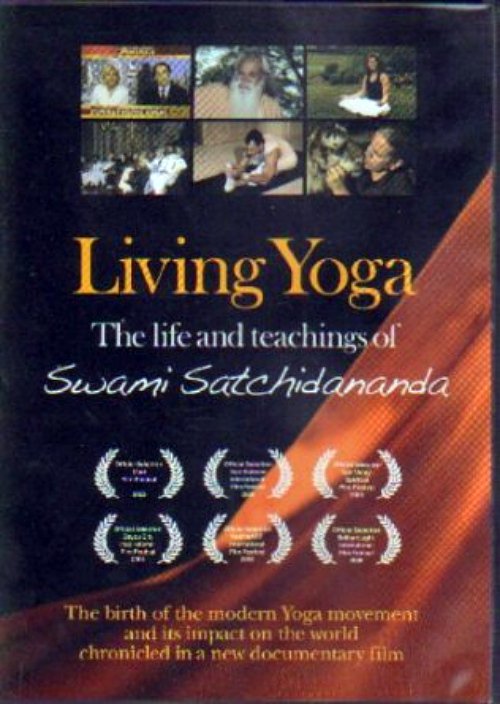 "Living Yoga" is about the birth of the modern yoga movement in the West. Swami Satchidananda, founder of Integral Yoga® and Yogaville, brought a distinctive blend of yoga, spiritual philosophy, and interfaith ideals from India in 1966 to America. Applications of yoga in health care, conservation, education, and the arts are highlighted with interviews from leaders in these fields that include Dr. Dean Ornish, Dr. Mehmet Oz, Larry King, artist Peter Max, Felix Cavaliere (The Rascals), among others.
5. Doing Time Doing Vipassana (2013)
An Israeli independent documentary film project by two women filmmakers, Ayelet Menahemi and Eilona Ariel, about the use of Vipassana Meditation as taught by S. N. Goenka in one of the harshest and biggest prisons in India.
The prison was later established as an official Vipassana Center. The movie shows the use of Vipassana as a rehabilitation method and its life-changing impact on foreign and Indian prisoners under severe conditions in one of the harshest prisons in the world.
Watch on YouTube via Karuna Films LTD
So there you have it, those are my five all-time favorite yoga and meditation movies. Have any yoga-related movie or documentary recommendations? Share them in the comments below!